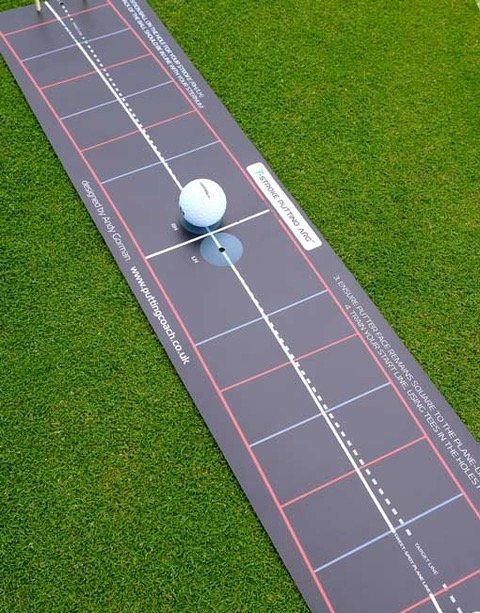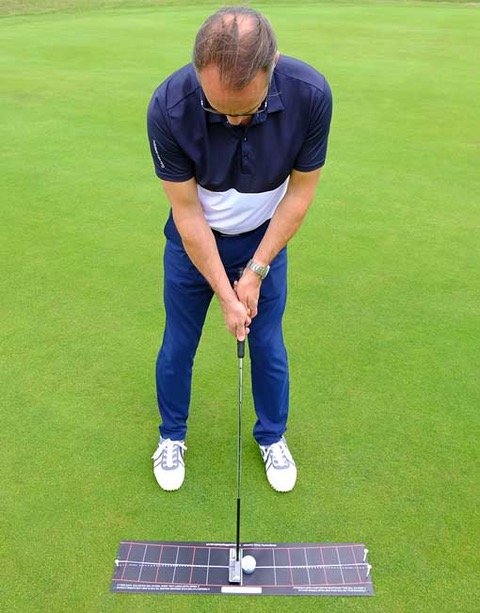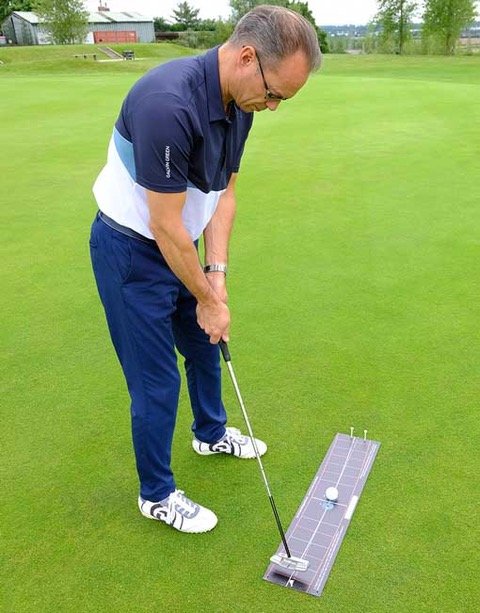 The All New 'Tour Edition' Black T-Stroke® Putting Arc Mat
For greater understanding of alignment and path for the putts that truly matter
Use At Home, Office or Course
Simply place the ball on one of the illustrated balls in the middle of the mat
Align your putter squarely to the target-line, and move your putter back and forward whilst maintaining the sweet-spot of the putter on the white 'ARC' line
The correct face rotation is indicated by the alternate red & silver lines perpendicular to the arc line
Use tees in the holes either side of the target-line for accuracy training and practice back & forward stroke lengths, red-to-red, silver-to-silver for tempo training.
At PlaneSWING we select only the most effective golf teaching and training aids
We try them and test them and only when we believe they truly deliver on their promise, do we offer them to you.
The 'all new' black Tour-Edition assists players of all standards to visualize the movement of the putter head and sweet-spot in the putting stroke.
T-Stroke® is the Revolutionary Putting Training Aid from ARC Golf Concepts. T-Stroke® has been designed by European Tour Putting Coach, Andy Gorman. It has also been used on the European Tour since 2012 and is a must for anyone looking to get their optimum set-up.
The key to its success is that it promotes better alignment which helps you stroke and roll of the ball better. T-Stroke creates perfect alignment of the arms & shoulders whilst the connection enhances the rhythm of the stroke without artificial feelings or restrictions.