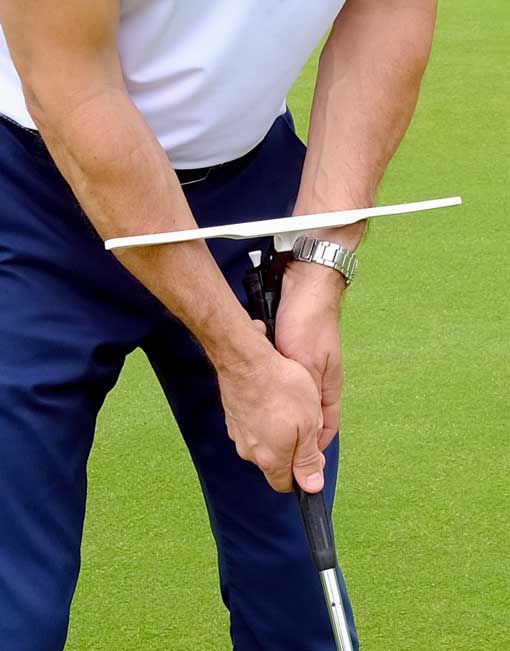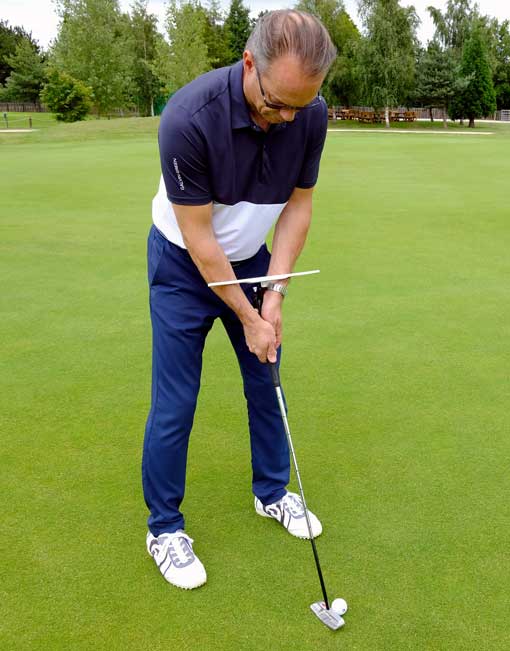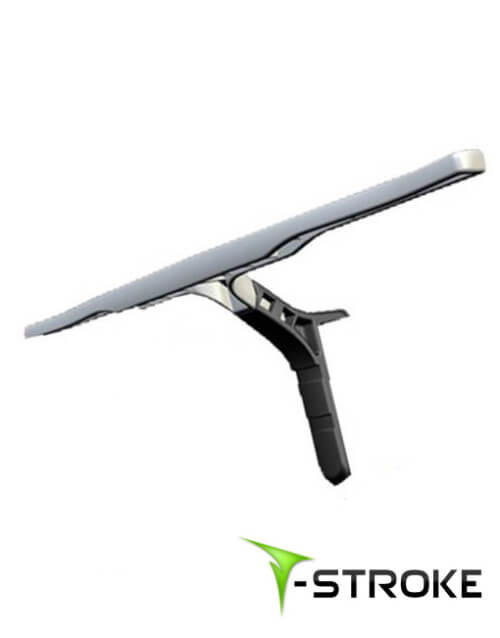 T-Stroke ® Putting Aid
Perfect Your Set Up Position and Putting Stroke.
Ground-breaking training aid.
Delivers enhanced alignment, rhythm and connection delivery.
Delivers a better golf ball roll.
A better-quality strike of the golf ball.
Increase your odds of holing those key putts!
The Revolutionary Golf Putting Training Aid
T-Stroke ® has been designed by European Tour Putting Coach, Andy Gorman.
During its debut week it contributed significantly to a 4th place finish at Wentworth PGA Championships. Since then, massive numbers of budding golfers are using T-Stroke ® as an approach to their putting training within their practise routines. We look forward to our first PGA championship win with the T-Stroke ®.
WHAT IS 'T-STROKE'?
T-Stroke has been designed by PGA Putting Coach, Andy Gorman to achieve the optimum set-up position for the putting stroke.
T-Stroke simply attaches to the top of the putter and rests on the forearms ensuring a Square Forearm & Shoulder Alignment to your Target-line.
By resting the alignment bar on the front of the forearms the 'shaft-plane-angle' is parallel to the forearms. This set-up position is endorsed by leading putting coaches.
The clubface stays squarer during the putting stroke increasing the direction consistency, starting more putts on the intended target-line!
T-Stroke helps to eliminate excessive wrist action in the stroke and improves the rhythm & timing of the stroke upto 40%. This help distance control, lowering your putts per round…
Practicing this bio-mechanical principle will improve your putting stroke consistency an improved stroke, leads to improved roll and fewer putts.