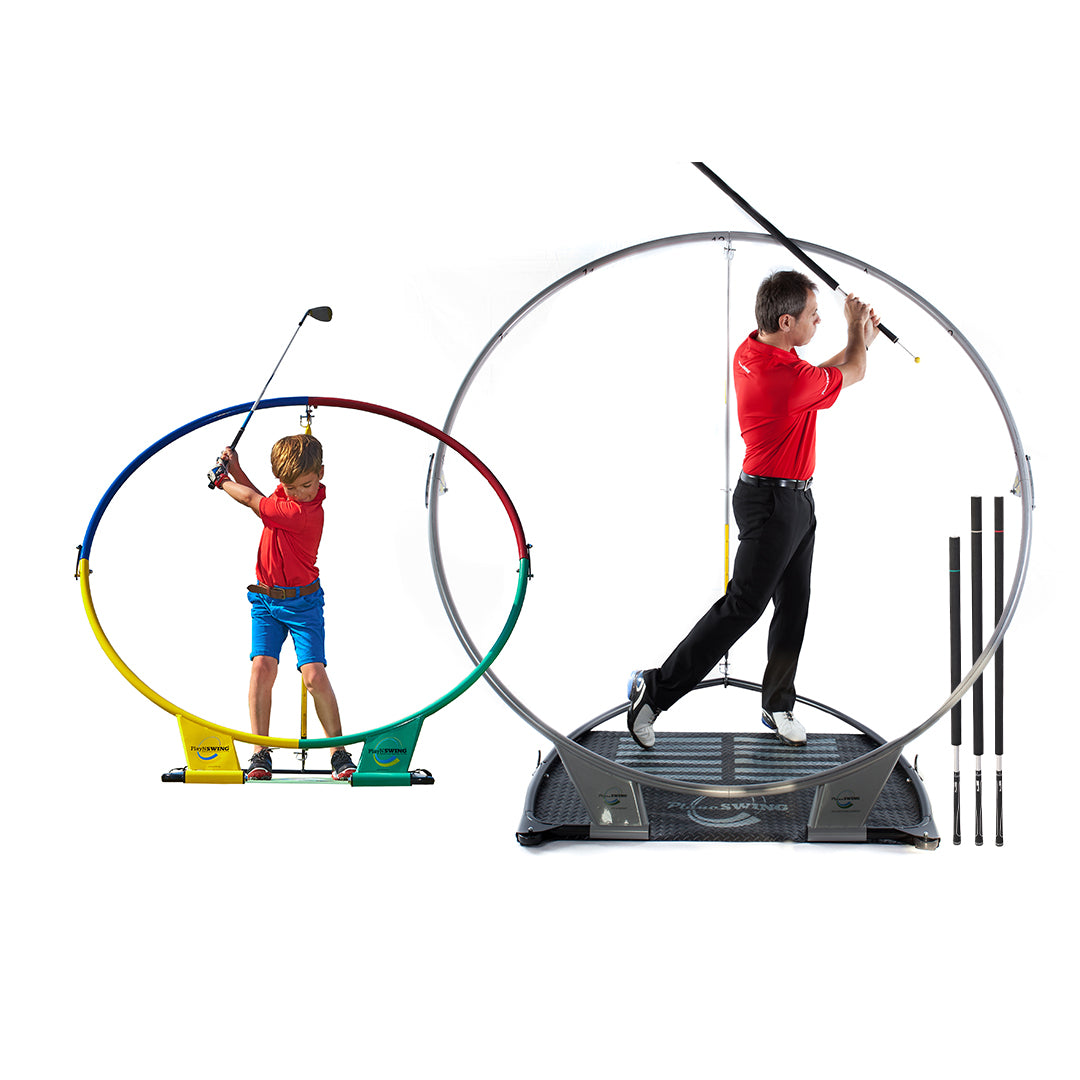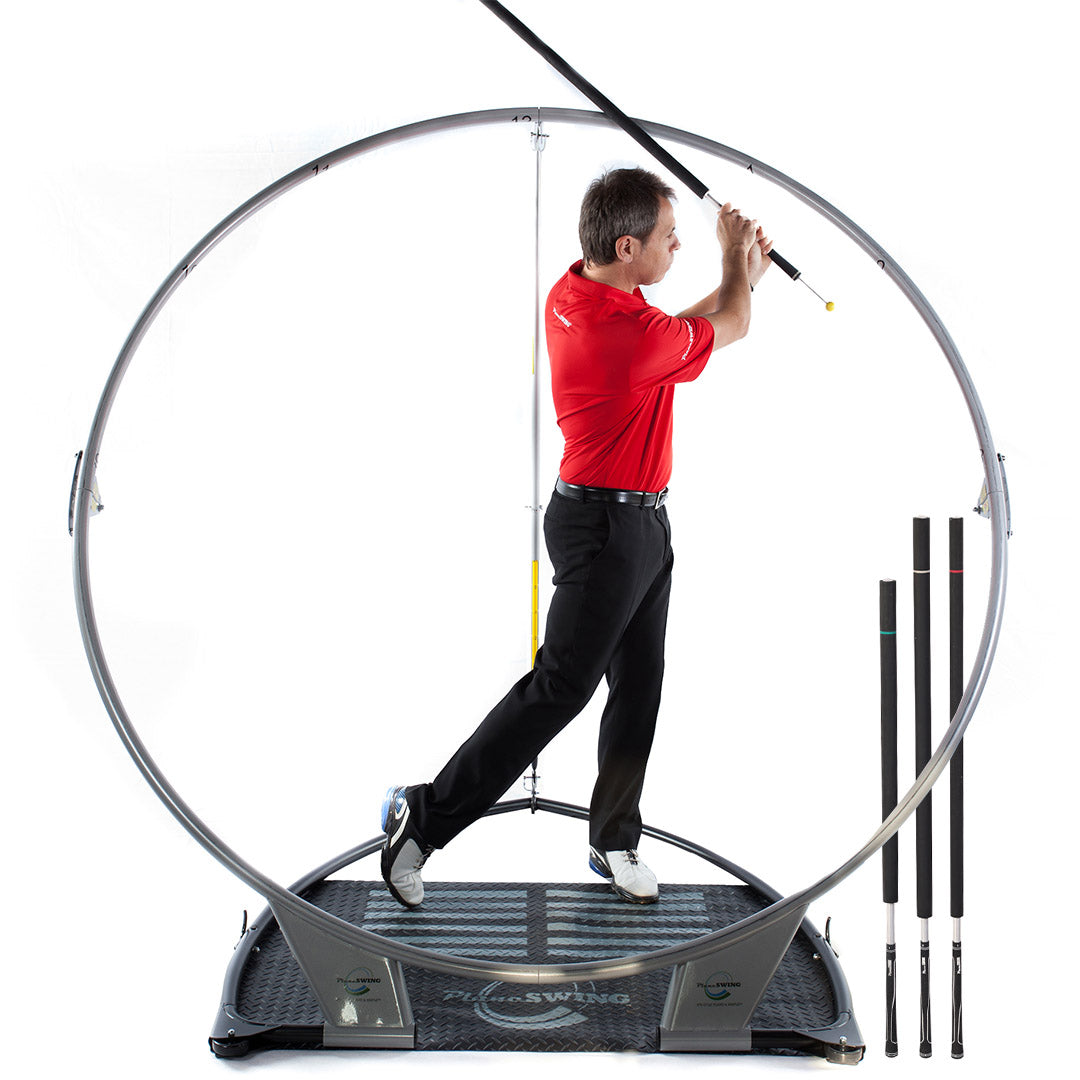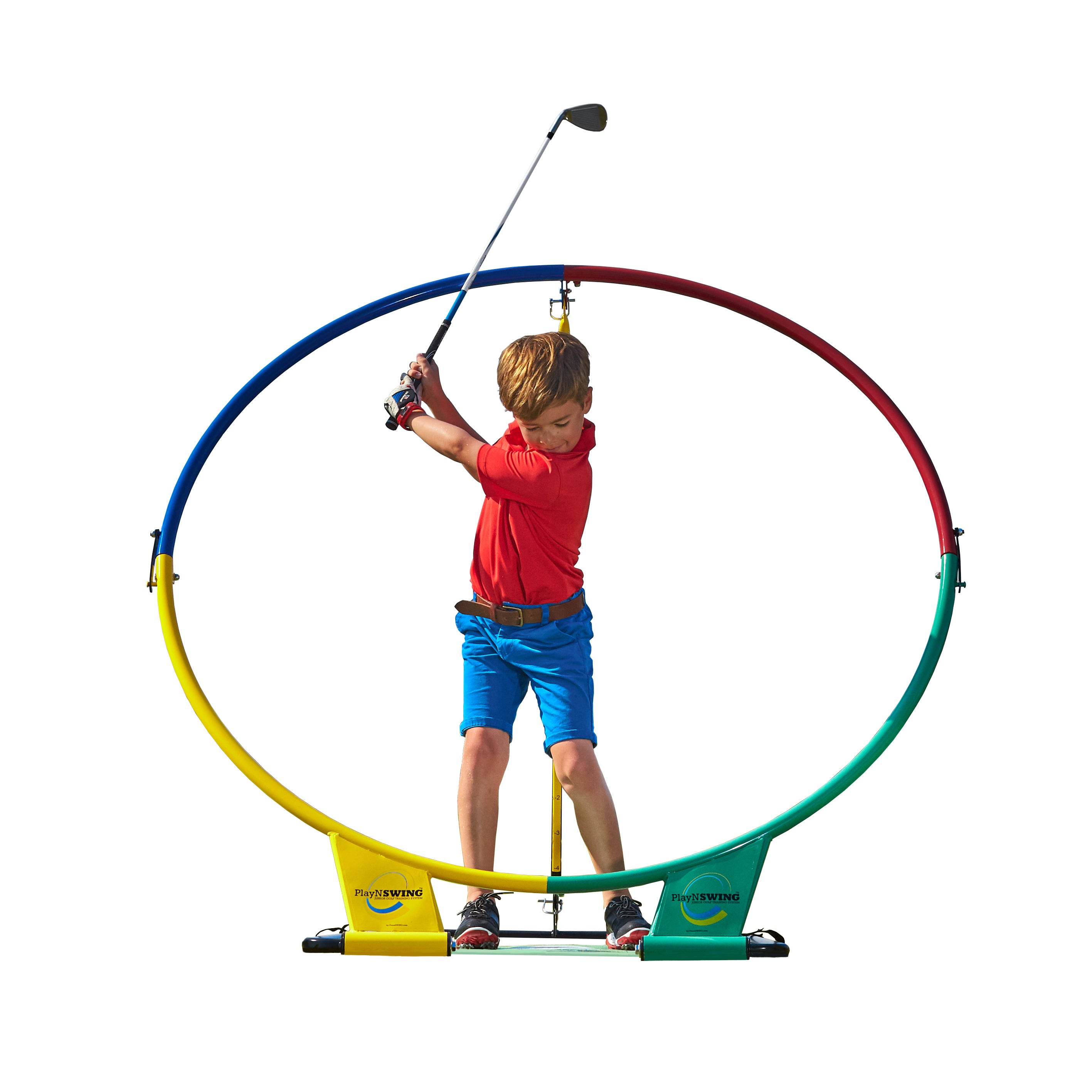 PlaneSWING EAGLE and PlayNSWING Junior Package
Ideal for golf instructors and families.
$1,540.00 a saving of $258 plus FREE shipping!
As part of our "growing the game" initiative, we're supporting Golf Instructors and Families with a great "combo" deal to get all ages on plane as soon as possible and hooked on our great game. PlaneSWING accelerates learning for everyone, it's the ultimate feel machine and nothing gives a beginner golfer or child a better start to their golfing life. And it's a fun way to learn! It's the most effective way to build a powerful and repeatable swing – GUARANTEED
Rapid Understanding of how the body works in relation to the golf swing
Build a Powerful & Repeatable motion on Plane in minutes
Instantly gain extra distance with every club
You'll be Straighter & Longer
Enjoy The Consistency You've Dreamed Of – Guaranteed!
Free Instructional Video download in 15 easy-to-understand sections
Eagle Package Includes all three PowerSLIDERS
PlayNSWING includes a junior golf club
Additional Product Details
PLANESWING® TRAINING SYSTEM WITH LONG, SHORT & LONG LIGHT POWERSLIDERS
Free Instructional video in 15 easy to understand sections
PlaneSWING Golf Training System
Width and extension are important and PlaneSWING really helps you build both and remain in balance! Getting into a good position at the top of the backswing allows you to swing freely through the impact zone and extend towards the target. It really is Plane and Simple!
Achieve a consistent swing!
PlaneSWING simply, quickly and dramatically improves a golfers understanding of the swing delivering rapid and long lasting improvement.
PlaneSWING is a kinaesthetic teaching, training and golf fitness system that when set to a golfer's ideal swing plane allows the golfer to build a powerful and repeatable motion whilst training and conditioning specifically the muscles used in the golf swing.
The PlaneSWING concept is used and endorsed by some of the World's leading golf teachers and is now available to every golfer. Plus we have made significant improvements on other swing hoops.PlaneSWING comprises of 7 key elements:
Comprehensive Instructional Video via a link.
A multi-adjustable hoop with a telescopic strut for angle setting
The PlaneGUIDE. This elasticated cord is used for determining the setting for a golfers ideal swing plane
A weighted long PowerSLIDER, 112 cm and 1.3kg (simulates driver to 5 iron), a SHORT PowerSLIDER 100cm and 1kg which simulates 6 iron to wedge and a long LIGHTER PowerSLIDER designed for ladies and juniors. Each stretches and trains specifically the muscles used in the golf swing creating the powerful and repeatable motion that golfers seek.
The PlaneCHECKER. This fits into the end of the club (handle) and acts as a simple reference tool, indicating whether or not the golfer is on plane at the top of the back swing and follow-through, plus it's a great reference point at impact position
The Stance Alignment Mat has straight lines to aid a consistently square set-up
Numbered self-adhesive decals. These are numbered 1 thru 12 and when placed on the upper hoop in a clock formation facing in towards the golfer, they provide the perfect aid for drills and to gradual swing development.
PlaneSWING is constructed of robust powder-coated steel and is weather resistant.
We also include an easy to understand fully illustrated assembly booklet with a How to Use section plus we offer unrivaled on-going customer assistance via email and phone.
ASSEMBLY
Assembly is a once-only job and takes approximately 45 minutes. Once assembled, the PlaneSWING can easily fold in half and rolls away (on wheels) in seconds for easy storage.
IMPORTANT WHEN USING PLANESWING
Never use a golf club on PlaneSWING. Only the PowerSLIDER
Do not attempt to hit balls when using PlaneSWING
Always build the swing using the shoulders and arms and keep the motion smooth and passive. This ensures gentle and effective stretching and conditioning of the golfing muscles
Carefully follow the health and safety instructions and guide on how to use PlaneSWING
BOX DIMENSIONS AND WEIGHT:
Length: 1651mm (65in) x width: 533mm (21in) x depth: 203mm (8in)
Weight: 34kg (75lbs)
SPACE REQUIRED WHEN IN USE INSIDE (ALLOWING FOR EXTENSION OF POWERSLIDER):
Height: 7ft 6in (2286mm)
Width: 11.5ft (3420mm)
Depth: 4ft 10in (1450mm)
INTRODUCING THE PlayNSWING Junior. Rapid Learning, Instant Results, Golfers for Life!
PlaneSWING® is proud to announce the birth of our new family member, PlayNSWING®
Years in the making, PlayNSWING ( Play n Swing) is guaranteed to fast-track kids into golf. Vibrant in appearance, PlayNSWING® delivers in performance, giving children an instant feel for the correct movement in a fun and exciting way!
Designed for children aged 3 to 11 (maximum height 4ft 10in / 147cm) the PlayNSWING includes:
– The multi-adjustable steel PlayNSWING upper hoop and ground tube
– A PlayNSWING Golf club
– The Stance Alignment Mat
– PlaneGUIDE (bungee cord) for the initial setting
– Drill numbers to help children rapidly understand at the earliest of ages, through feel, the concept of the swing plane
– A comprehensive instructional video link
– On-going support recognized as "the best in the industry"
Stability, Width & Rotation from an early age will set kids up for life! The launch of PlayNSWING® is a continuation of PlaneSWING revolutionizing the way golf is taught and learned and fast-tracking children into a safe and dynamic swing with amazing results.
With PlaneSWING products the very best on-going support is available for you and your child.
Designed for children aged 3 to 11 (maximum height 5ft / 135cm)
Guaranteed to fast-track kids into an active life of golf
Proving stability, width & rotation to provide a safe and dynamic swing
Weight: 75 lbs
Dimenions: 65 x 21 x 8 in
At PlaneSWING, we aim to deliver all of our products with care.
Every PlaneSWING® is sent by a recognized delivery service from one of our 3 distribution centers worldwide and will arrive at your named delivery address within 5 working days of when you place your order. The exact timeframe for delivery will be specified on the despatch confirmation email. Our smaller items are sent by post.
Shipping is free in Mainland USA, Canada (most areas), UK and the EU.
What's Included In The Package?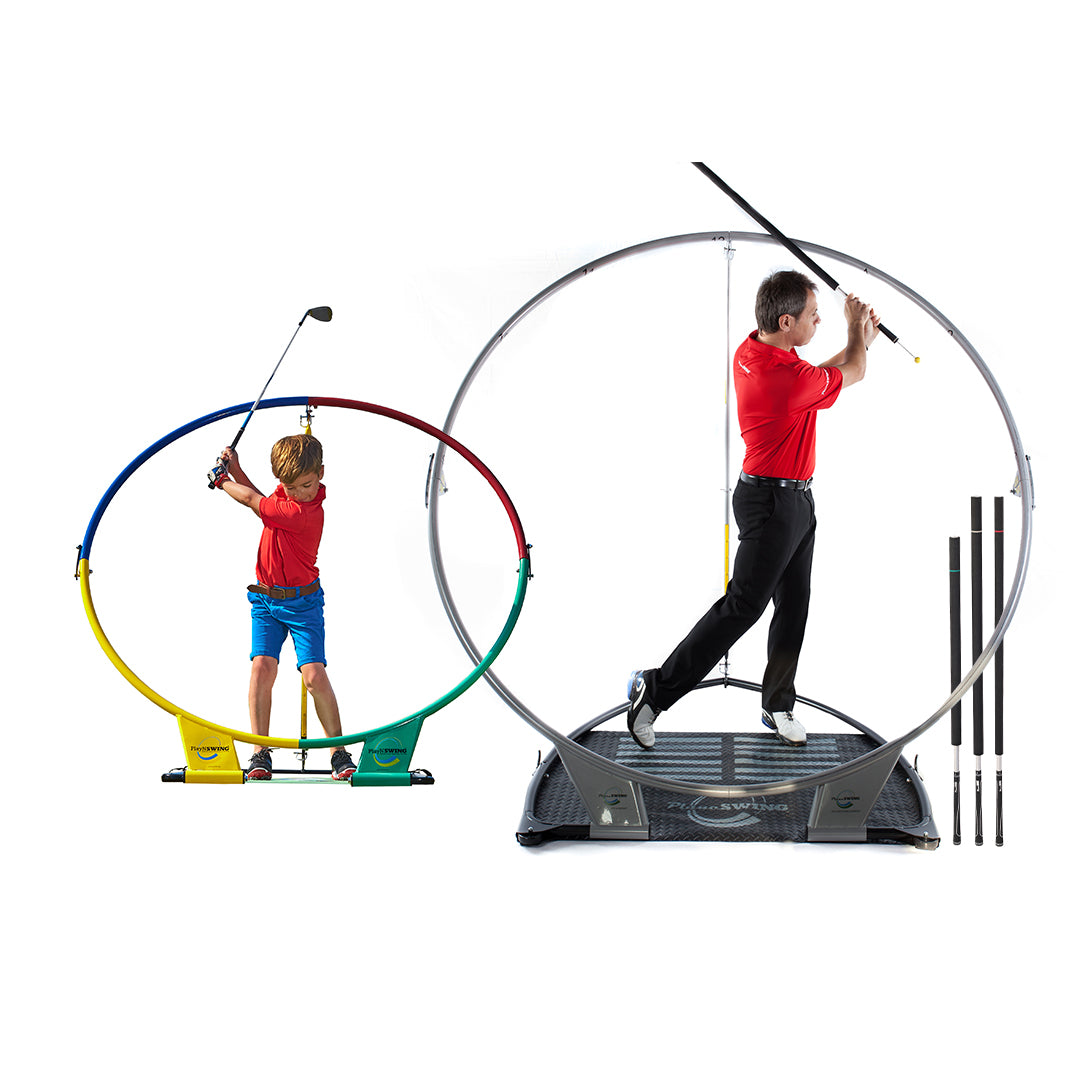 PlaneSWING & PlayNSWING Golf Swing Trainers
You'll get everything that comes standard in the Eagle Package, along with the PlayNSWING Junior Golf Swing Trainer.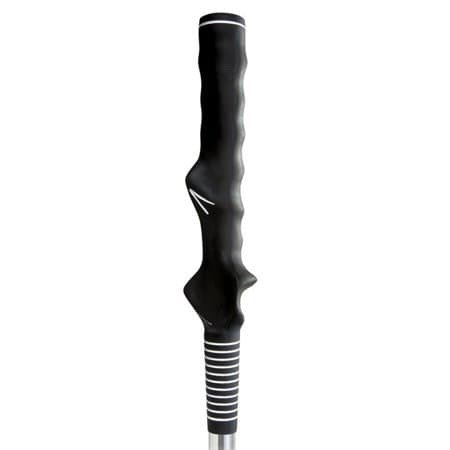 FREE Training Grip Courtesy of PlaneSWING
The grip is a key determinant of path. Purchasers of our Birdie and Eagle Packages will each receive a FREE training grip (right hand only).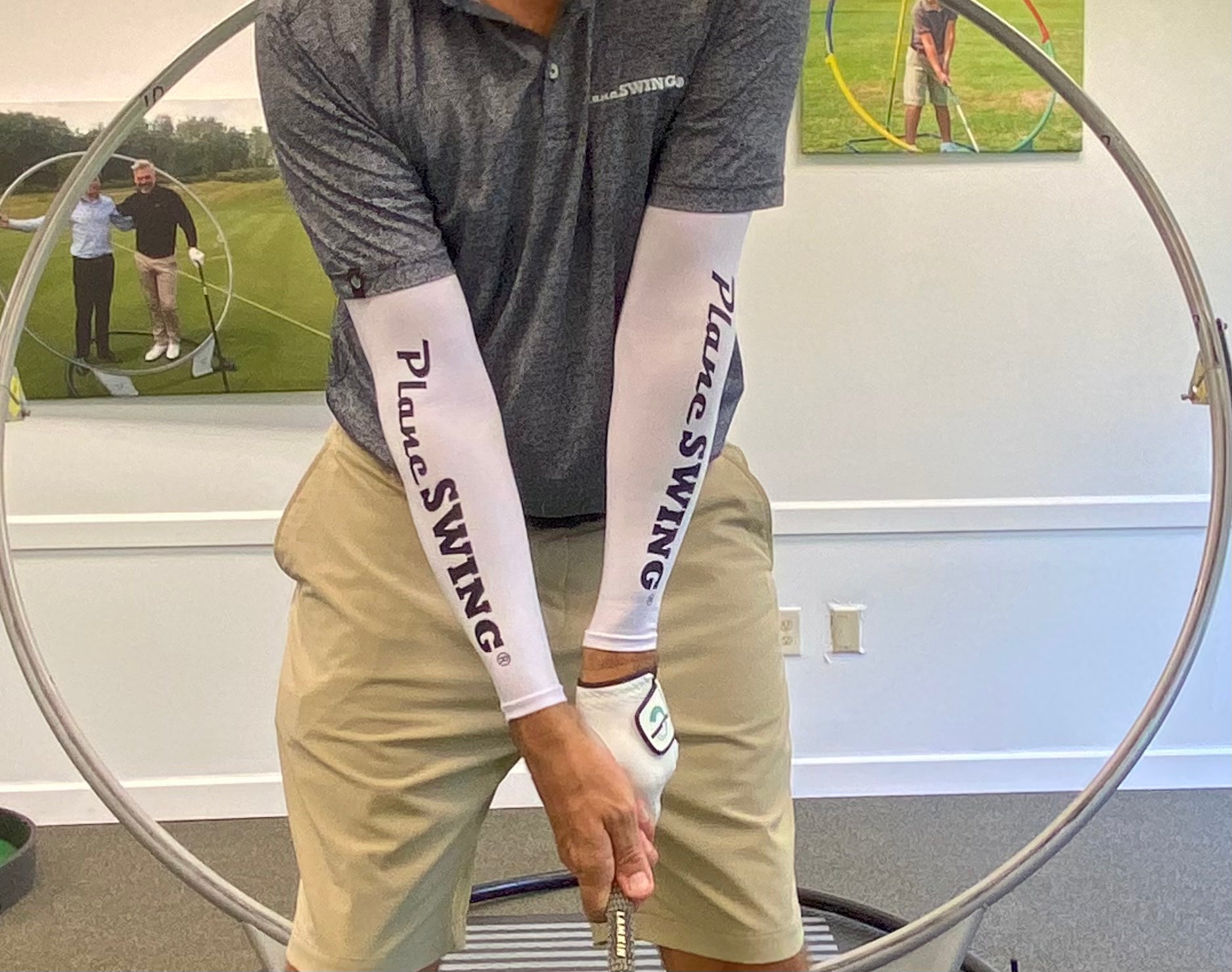 FREE PlaneSWING® Sun Sleeves
In March 2022 at age 63 I was diagnosed with malignant melanoma skin cancer on the back of my left arm. Only a chance screening caught this early. Suddenly skin cancer got my attention, something I've been pretty blasé about. 
That's why I'm sharing this with you and why I decided to include FREE sun sleeves with every PlaneSWING®.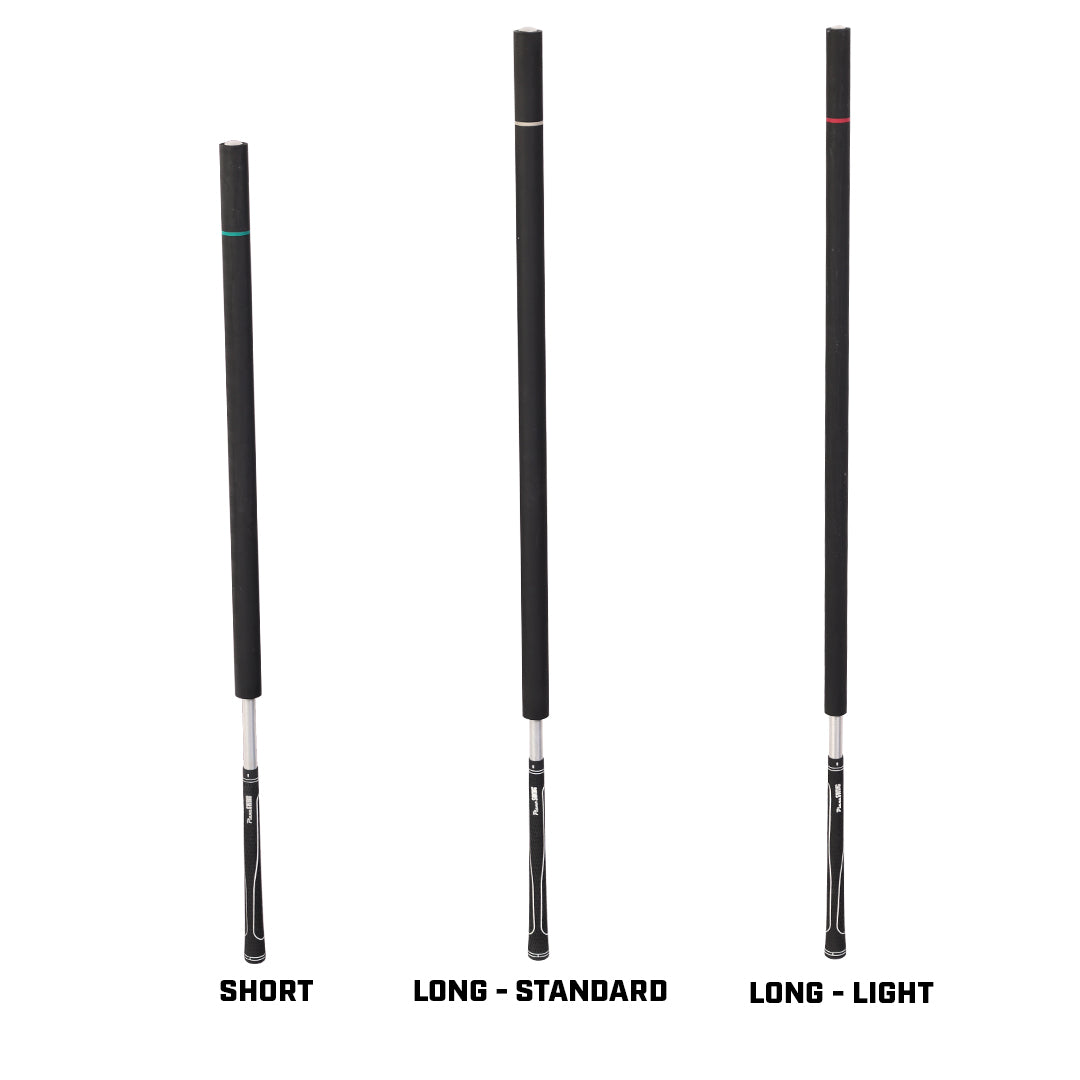 PowerSLIDERS
Short - Simulates 6 Iron to Sand Wedge
Long Standard - Simulates Driver to 5 Iron
Long Light - Simulates Driver to 5 Iron designed for ladies and juniors
*The EAGLE Package includes the short, long-standard, and long-light PowerSLIDERs.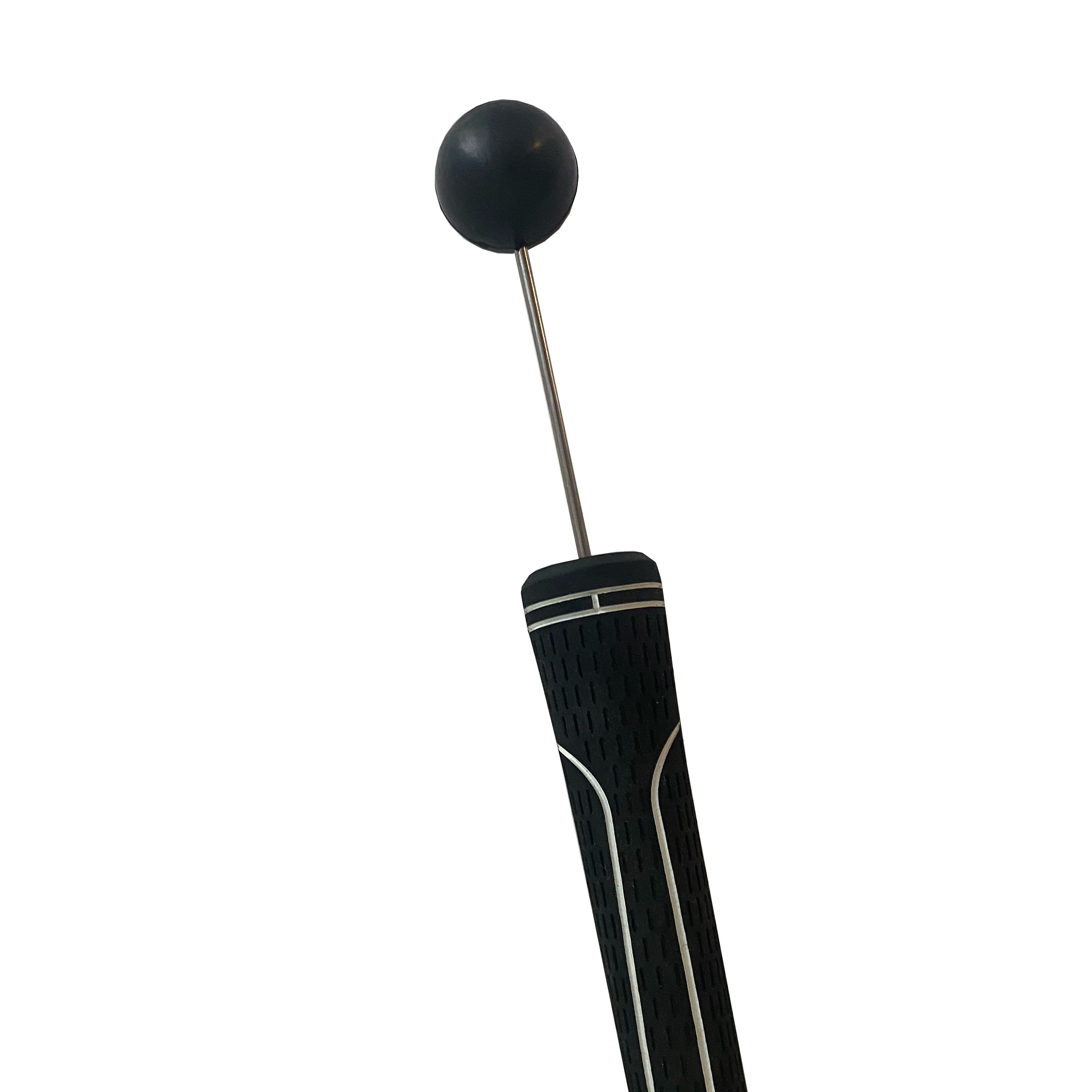 PlaneCHECKER
Our simple but ingenious PlaneCHECKER™ which fits at the butt of the PowerSLIDER™ will help you see and feel whether or not you are on-plane on the back swing AND follow-through without corrupting your spine angle.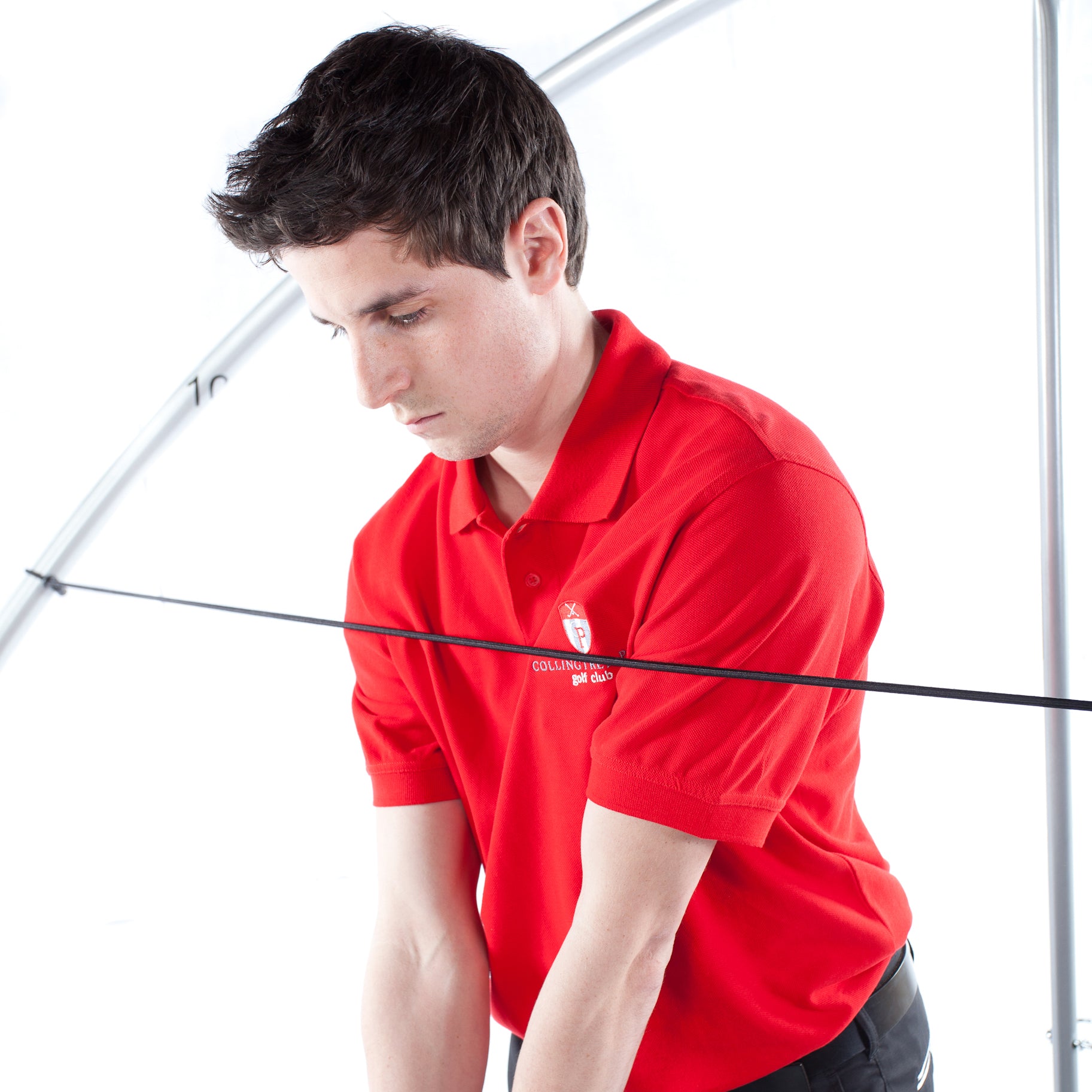 PlaneGUIDE
Attached at each side of the PlaneSWING this should run across the sternum, level with the bottom of the armpits and be bowing slightly across the chest. See this setting image. Remove before use of course!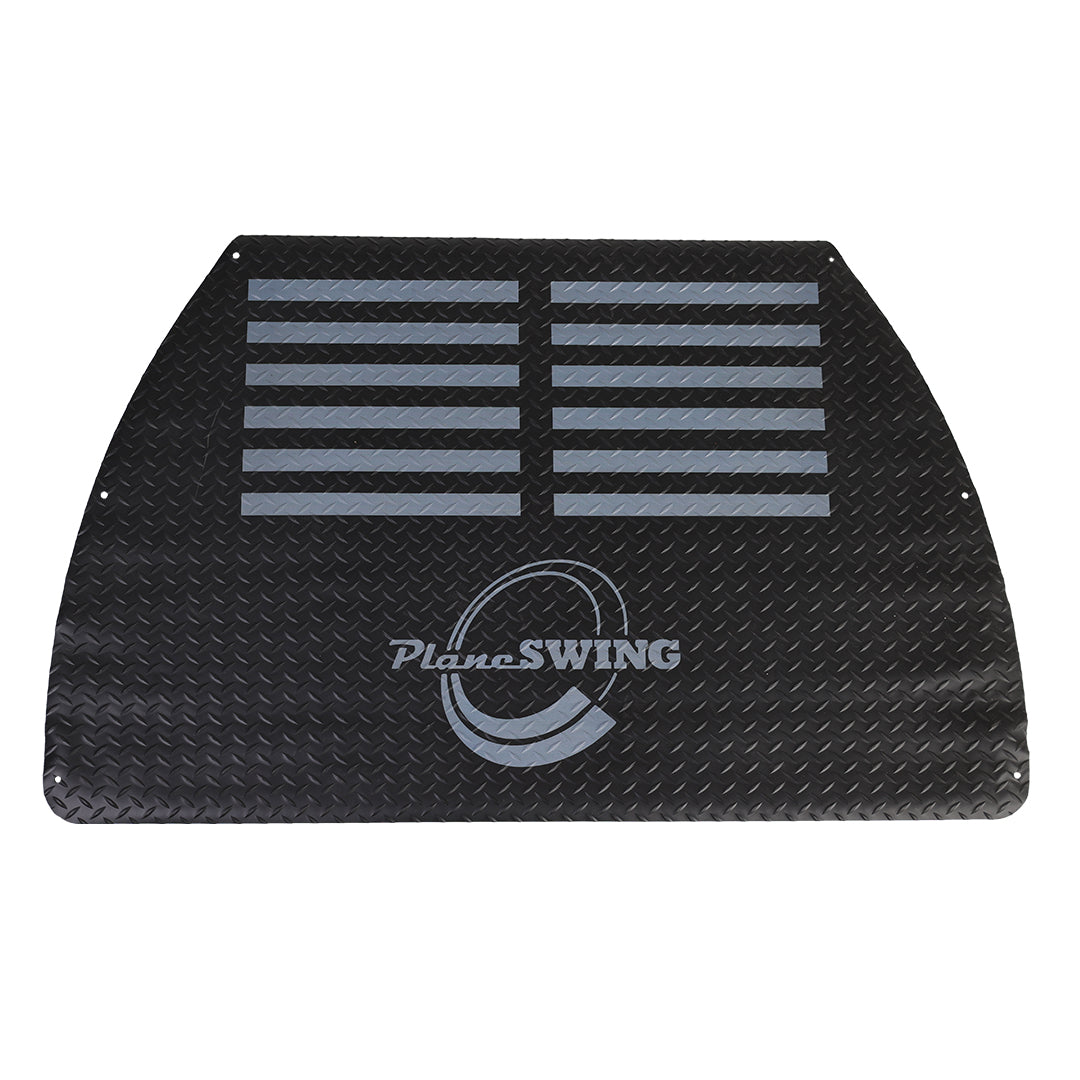 Stance Alignment Mat
Designed to encourage a square set up every time
Drill Numbers
Numbers 1 – 12 to be placed in a clock formation around the upper PlaneSWING hoop for building the swing with tempo working the shoulders, arms and body as one movement in the takeaway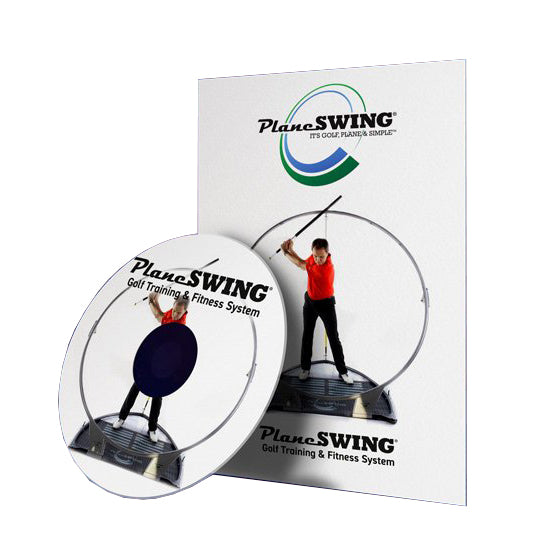 Instructional Video
This 45 minute video is split into 15 easy to digest sections and made available via a link. Plus the PlaneSWING Team is on hand to answer any questions you may have.
Assembly Video and Instructions
Assembly is simple and a once only job. We provide both written and video assembly instructions and are always available to help, either by phone or email, if needed.