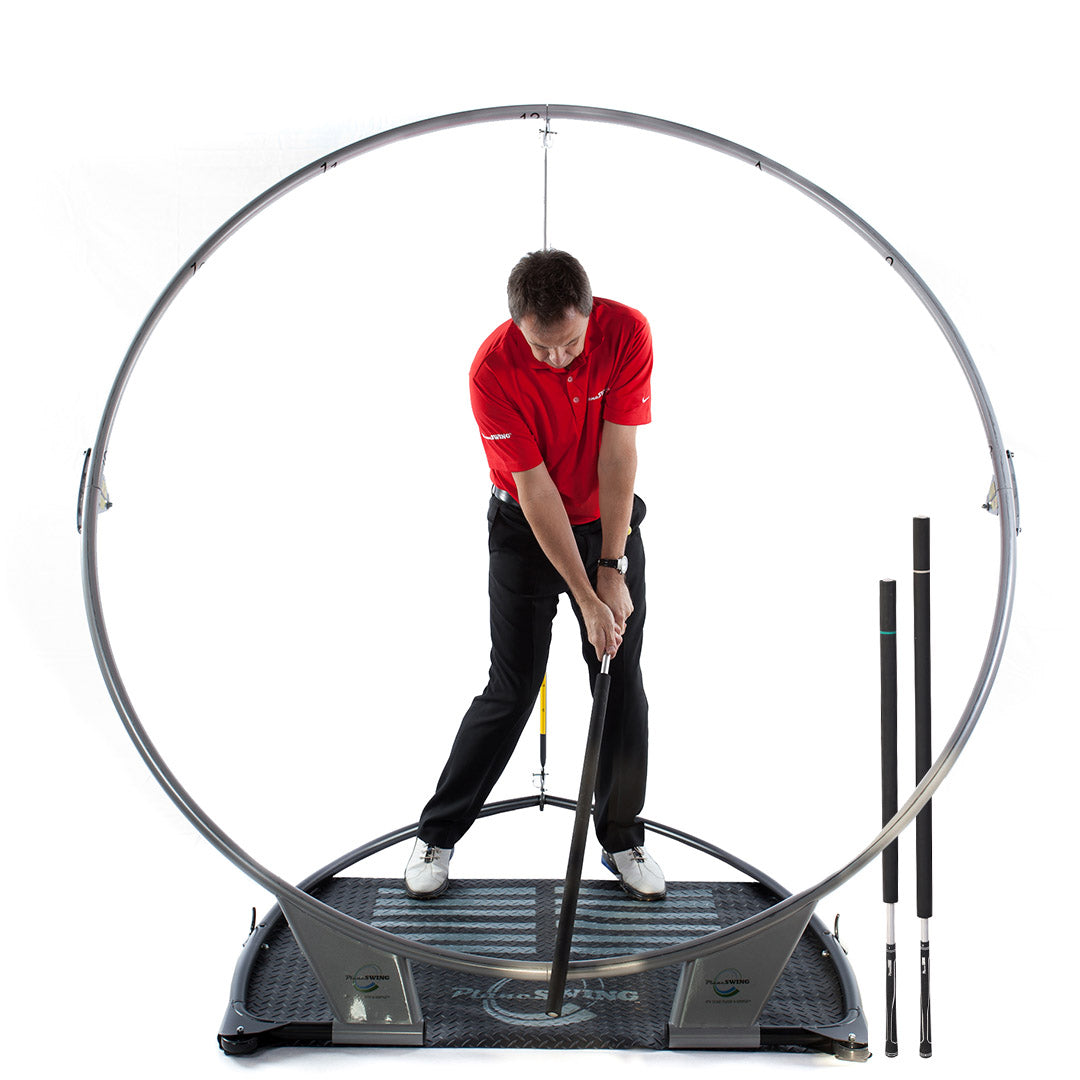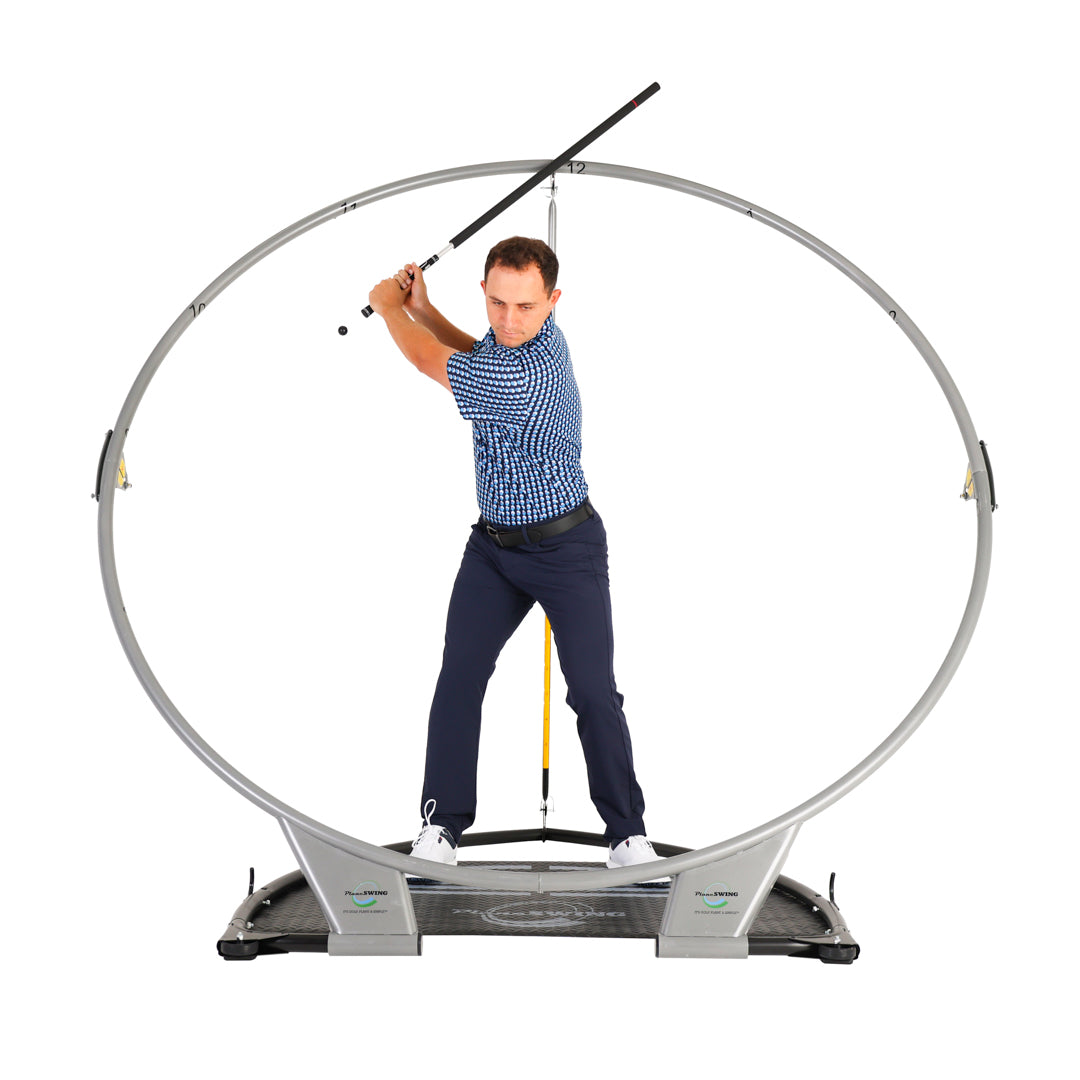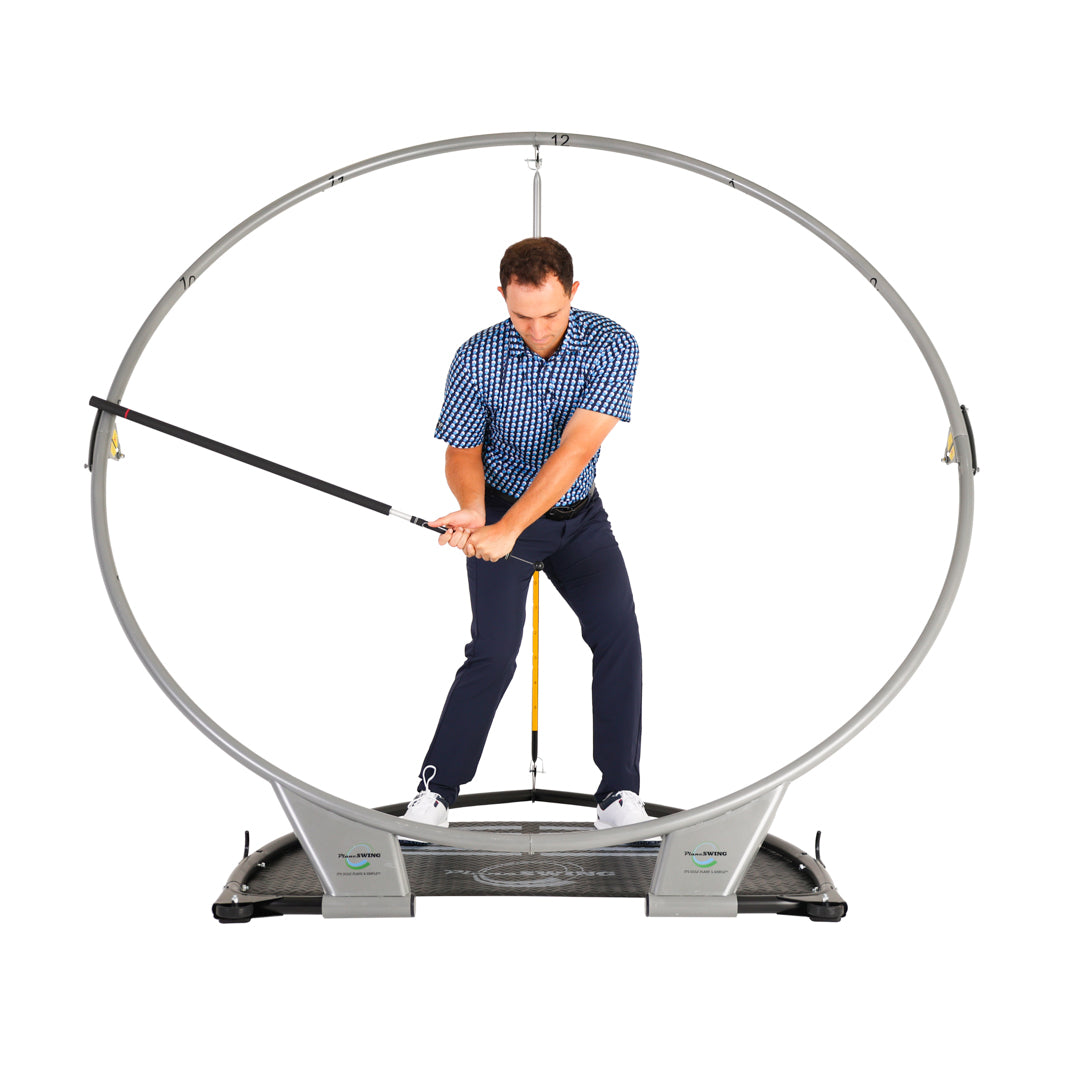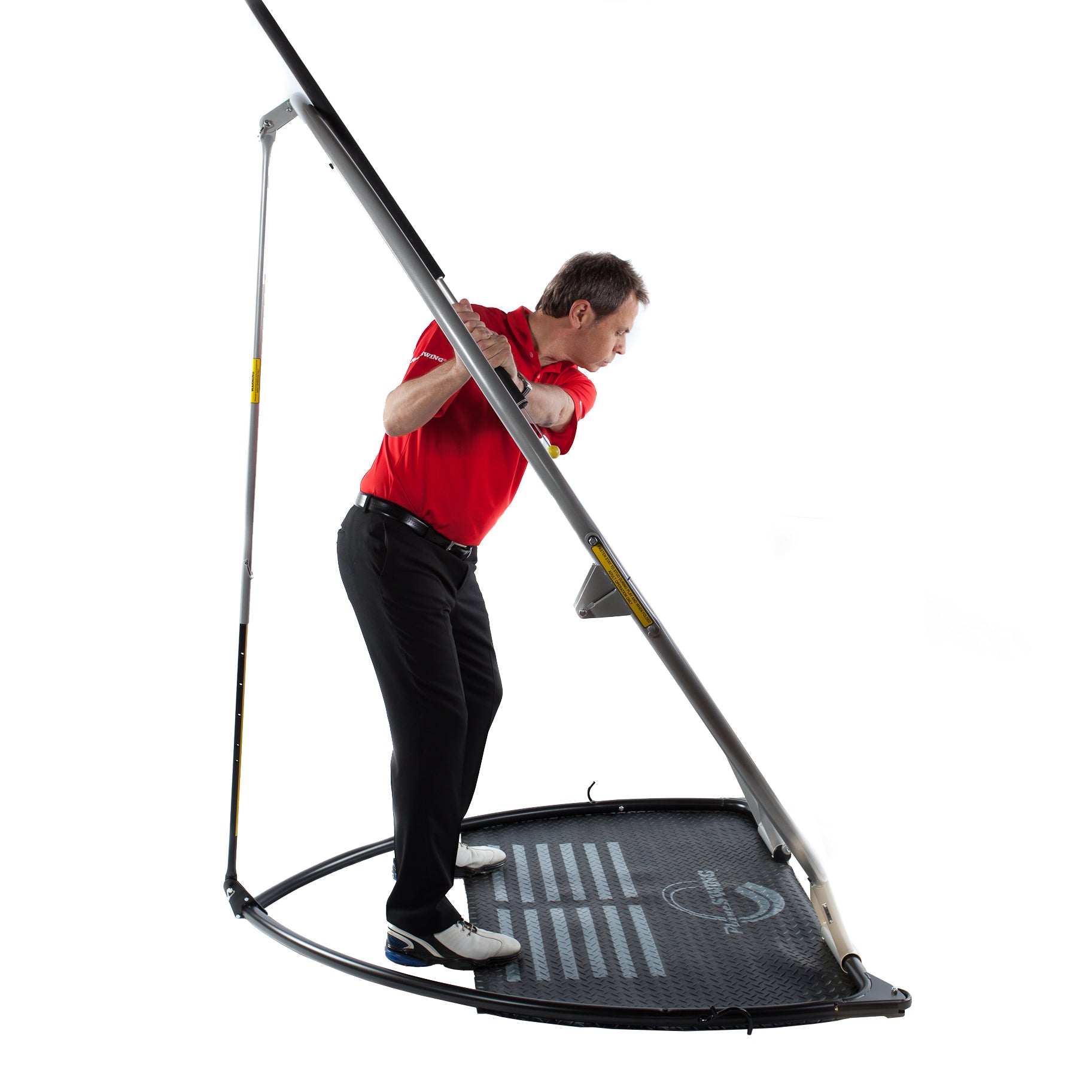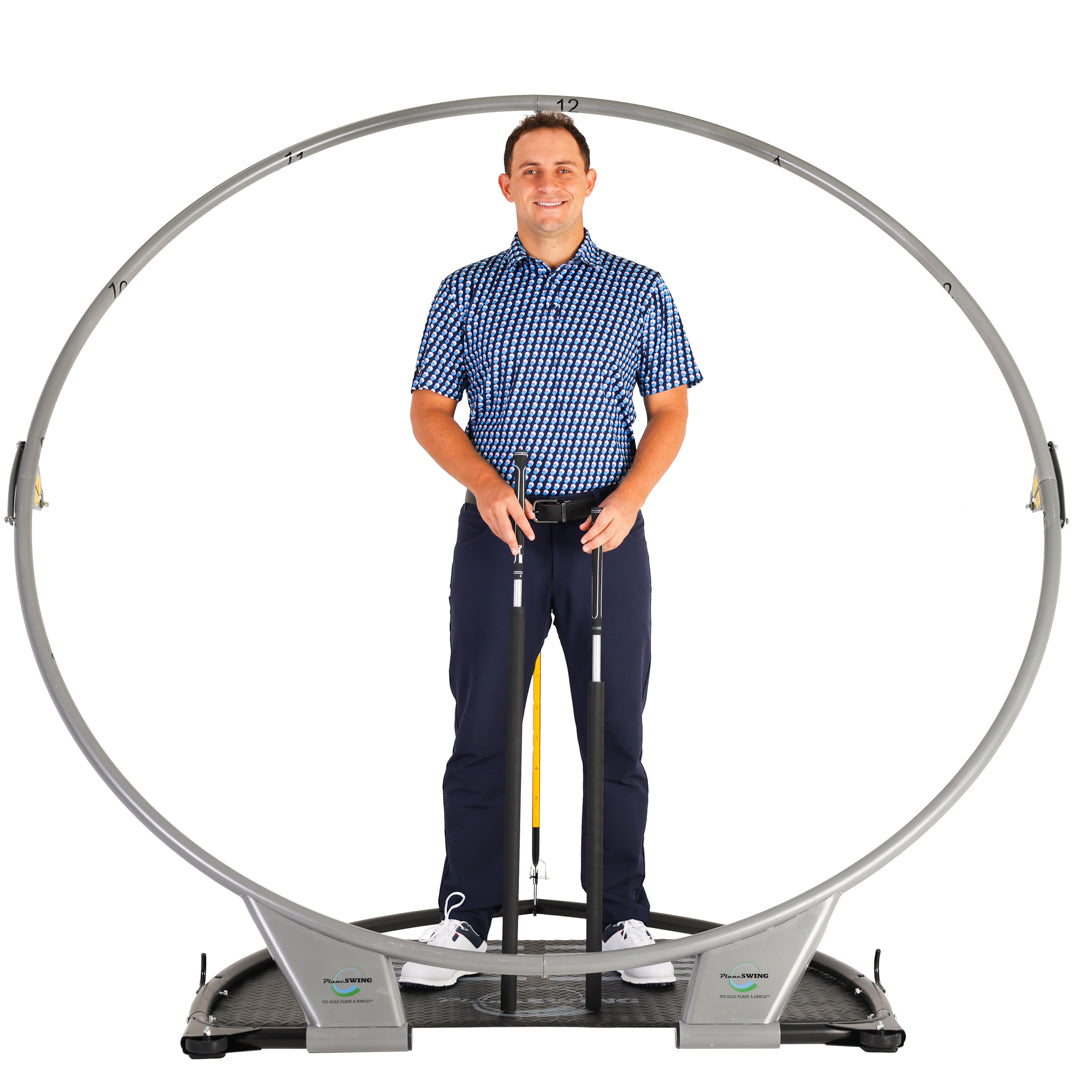 BIRDIE PACKAGE
The most effective way to build a powerful and repeatable swing – GUARANTEED
Build a Powerful & repeatable motion on Plane in minutes
Instantly gain extra distance with every club
You'll be Straighter & Longer
Enjoy The Consistency You've Dreamed Of – Guaranteed!
Free Instructional DVD in 15 easy-to-understand sections
Additional Product Details
HONE THAT SHORT GAME FOR GREAT RESULTS WITH THE "SCORING CLUBS"
Includes both long and SHORT (simulates 6 iron to wedge) PowerSLIDERs
This is the choice of Tour Players. With the Long & SHORT PowerSLIDER included you're ready to work on your long game, pitching and chipping. Simple drills to ingrain a repeatable motion with those "scoring" clubs!
Achieve a champion swing!
More distance
Straighter
Pure ball striking
Square club face at impact
BALL POSITION INDICATOR
PlaneSWING simply, quickly and dramatically improves a golfers understanding of the golf swing delivering rapid and long lasting improvement.
PlaneSWING is a kinesthetic teaching, training & golf fitness system that when set to a golfers' ideal swing plane allows the golfer to build a powerful and repeatable motion whilst training and conditioning specifically the muscles used in the golf swing.
The PlaneSWING concept is used and endorsed by some of the World's leading golf teachers and is now available to every golfer. Plus we've made significant improvements on other swing hoops and comprises of 7 key elements:
A Comprehensive Instructional Video download
A multi-adjustable hoop with a telescopic strut for angle setting
The PlaneGUIDE. This elasticated cord is used for determining a golfers ideal swing plane
A weighted long PowerSLIDER, 112 cm & 1.3kg (simulates driver to 5 iron) which stretches and trains specifically the muscles used in the golf swing creating the powerful and repeatable motion that golfers seek.
This package also includes Short PowerSLIDER, 100cm & 1.1kg, [simulates 6 iron wedge]
The PlaneCHECKER. This fits into the end of the club (handle) and acts as a simple reference point, indicating whether or not the golfer is on plane at the top of the back swing and follow-through
The Stance Alignment Mat has straight lines to aid a consistently square set-up
Numbered self-adhesive decals. These are numbered 1 thru 12 and when placed on the upper hoop in a clock formation facing in towards the golfer, they provide the perfect aid for drills and rapid swing improvement.
PlaneSWING is constructed of robust powder-coated steel and is weather resistant.
We include an easy to understand fully illustrated assembly booklet with a How to Use section plus we offer unrivaled on-going customer assistance via email and phone.
ASSEMBLY
Assembly is a once-only job and takes approximately 45 minutes. Once assembled, the PlaneSWING can easily fold in half and rolls away (on wheels) in seconds for easy storage.
IMPORTANT WHEN USING PLANESWING
Never use a golf club on PlaneSWING. Only the PowerSLIDER
Do not attempt to hit balls when using PlaneSWING
Always build the swing using the shoulders and arms and keep the motion smooth and passive. This ensures gentle and effective stretching and conditioning of the golfing muscles
Carefully follow the health & safety instructions and guide on how to use PlaneSWING
BOX DIMENSIONS & WEIGHT:
Length: 1651mm (65in) x width: 533mm (21in) x depth: 203mm (8in)
Weight: 34kg (75lbs)
SPACE REQUIRED WHEN IN USE INSIDE (ALLOWING FOR EXTENSION OF POWERSLIDER):
Height: 7ft 6in (2286mm)
Width: 11.5ft (3420mm)
Depth: 4ft 10in (1450mm)
Weight: 75 lbs
Dimenions: 65 x 21 x 8 in
At PlaneSWING, we aim to deliver all of our products with care.
Every PlaneSWING® is sent by a recognized delivery service from one of our 3 distribution centers worldwide and will arrive at your named delivery address within 5 working days of when you place your order. The exact timeframe for delivery will be specified on the despatch confirmation email. Our smaller items are sent by post.
Shipping is free in Mainland USA, Canada (most areas), UK and the EU.
What's Included In The BIRDIE Package?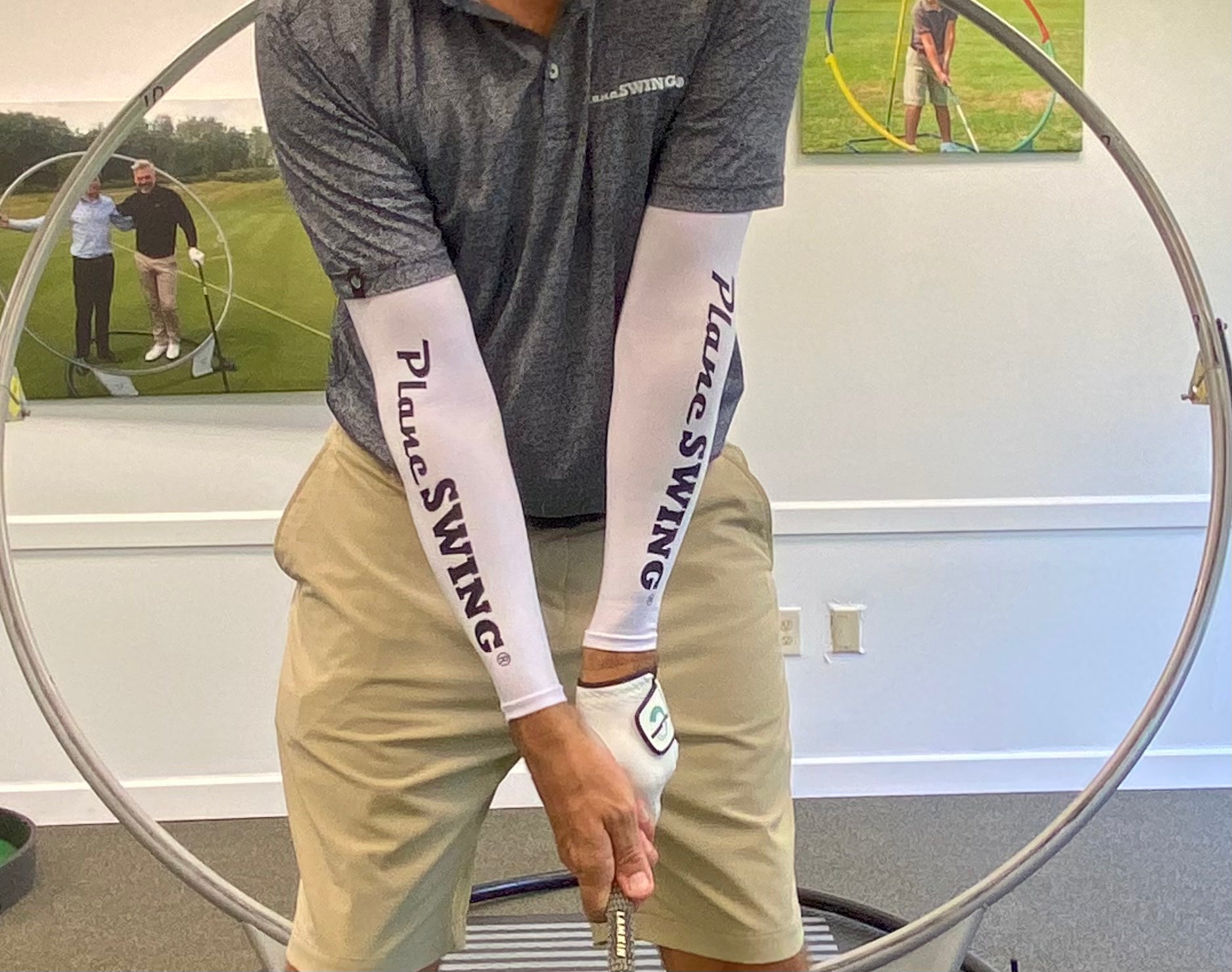 FREE PlaneSWING Sun Sleeves
In March 2022 at age 63 I was diagnosed with malignant melanoma skin cancer on the back of my left arm. Only a chance screening caught this early. Suddenly skin cancer got my attention, something I've been pretty blasé about. 
That's why I'm sharing this with you and why I decided to include FREE sun sleeves with every PlaneSWING.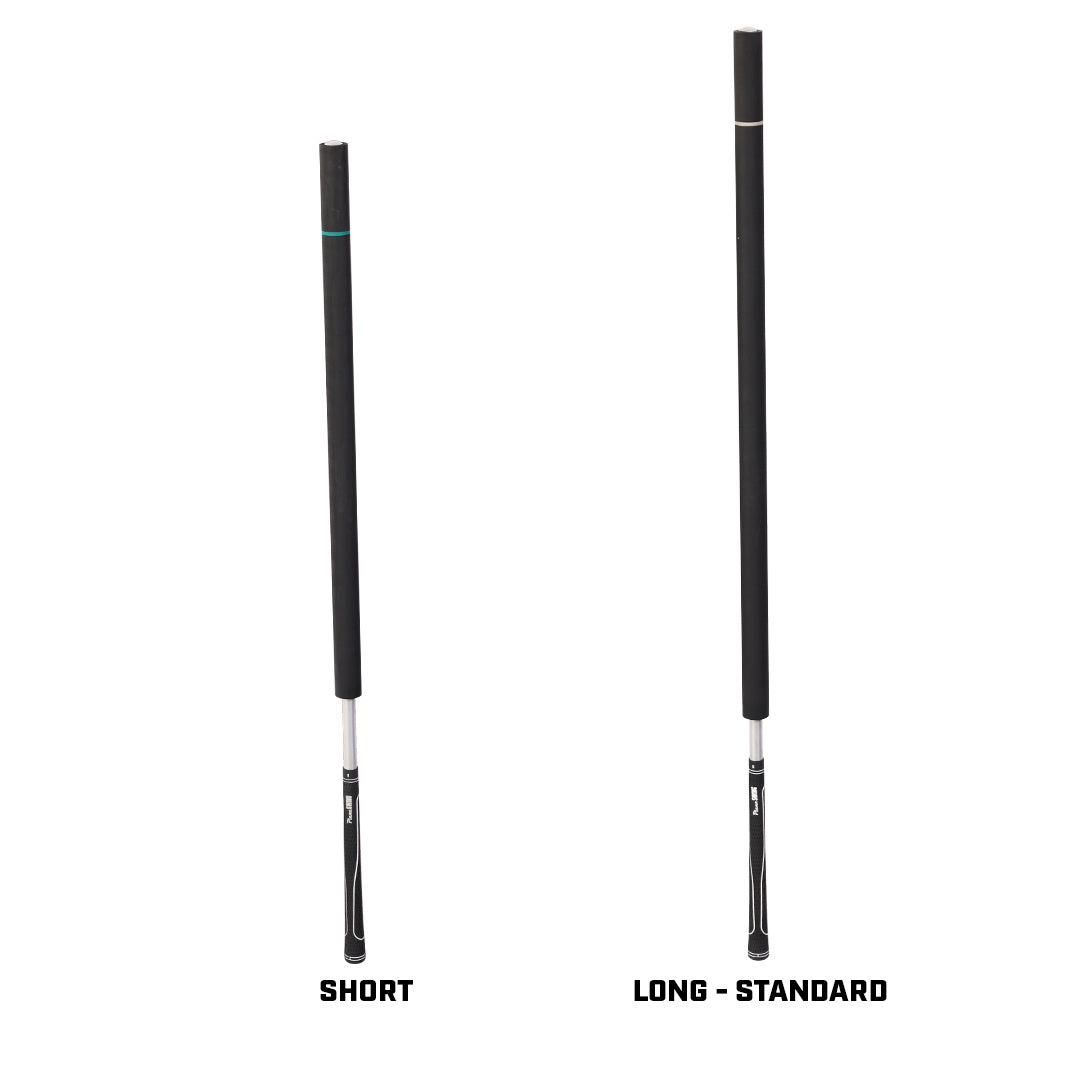 PowerSLIDER
Short - Simulates 6 Iron to Sand Wedge
Long Standard - Simulates Driver to 5 Iron
*The BIRDIE Package only includes the short and long-standard PowerSLIDERs.
To get the package with all 3 PowerSLIDERs click here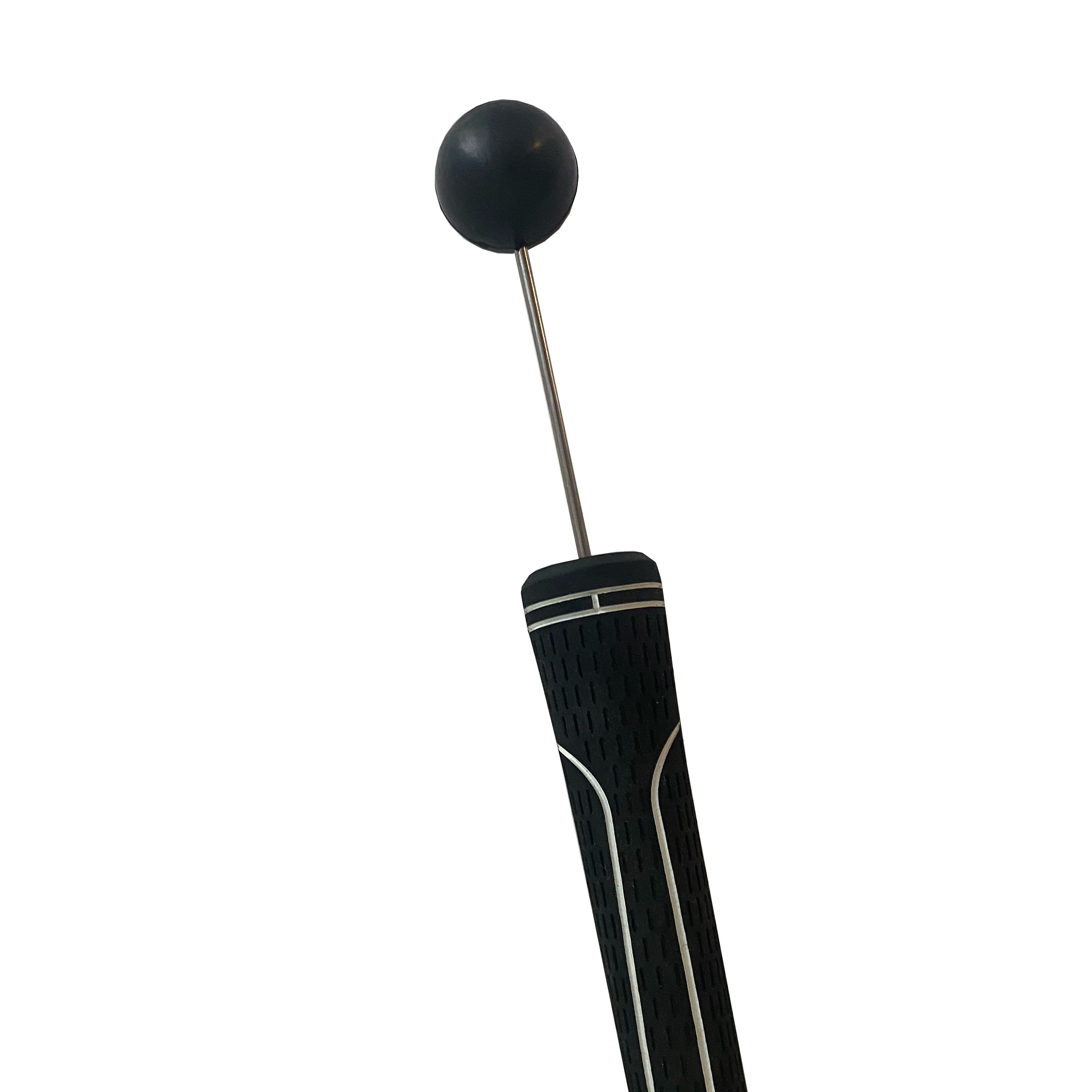 PlaneCHECKER
Our simple but ingenious PlaneCHECKER™ which fits at the butt of the PowerSLIDER™ will help you see and feel whether or not you are on-plane on the back swing AND follow-through without corrupting your spine angle.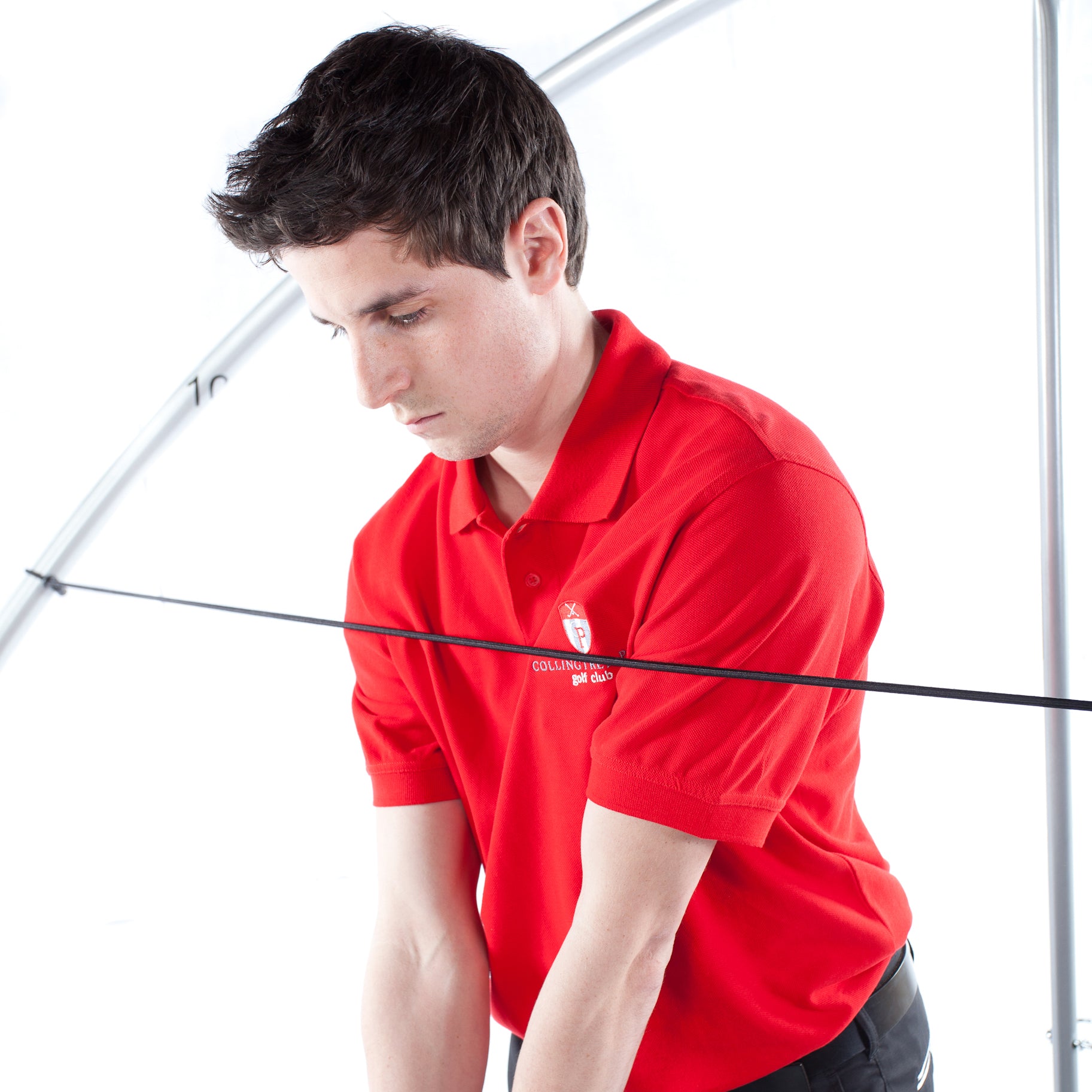 PlaneGUIDE
Attached at each side of the PlaneSWING this should run across the sternum, level with the bottom of the armpits and be bowing slightly across the chest. See this setting image. Remove before use of course!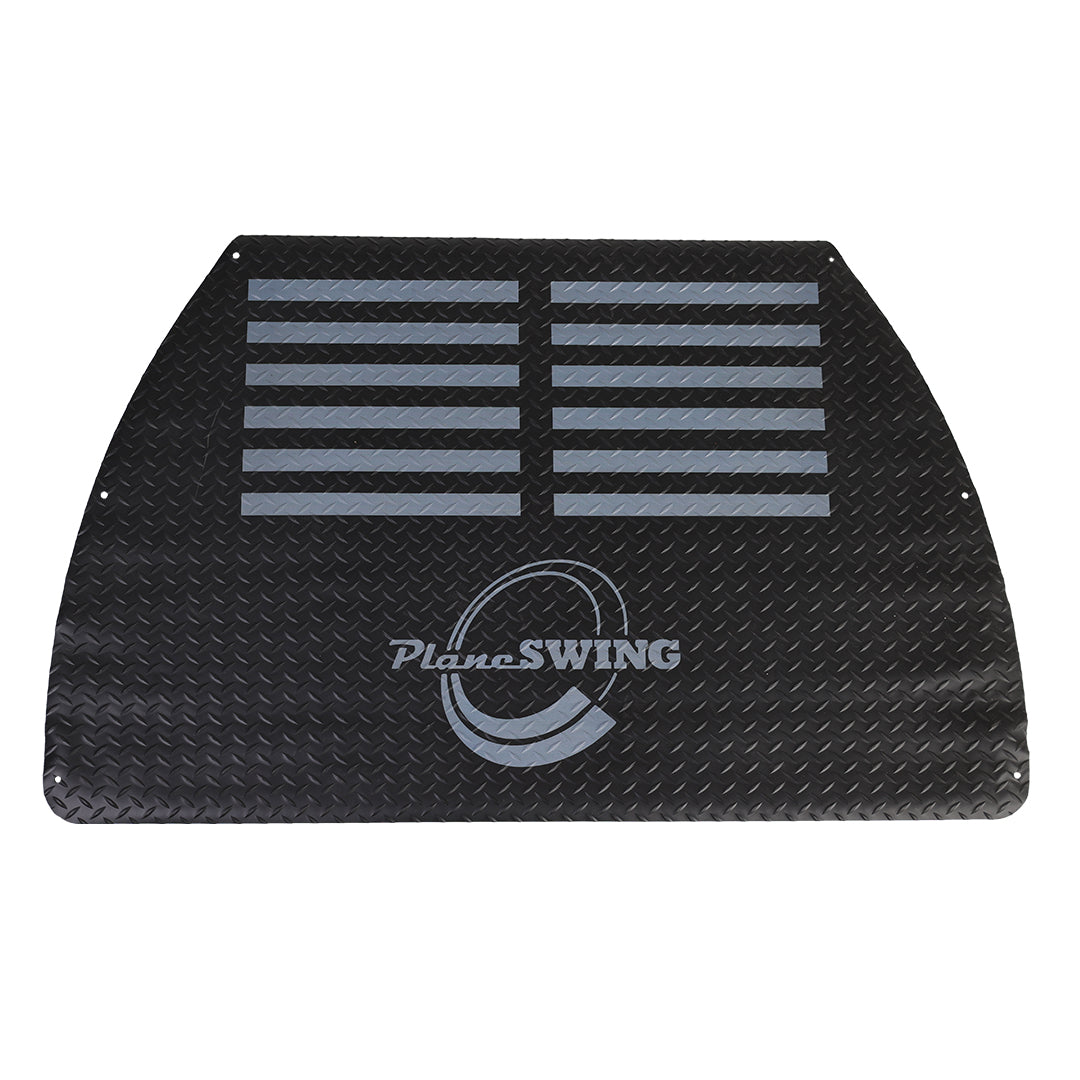 Stance Alignment Mat
Designed to encourage a square set up every time
Drill Numbers
Numbers 1 – 12 to be placed in a clock formation around the upper PlaneSWING hoop for building the swing with tempo working the shoulders, arms and body as one movement in the takeaway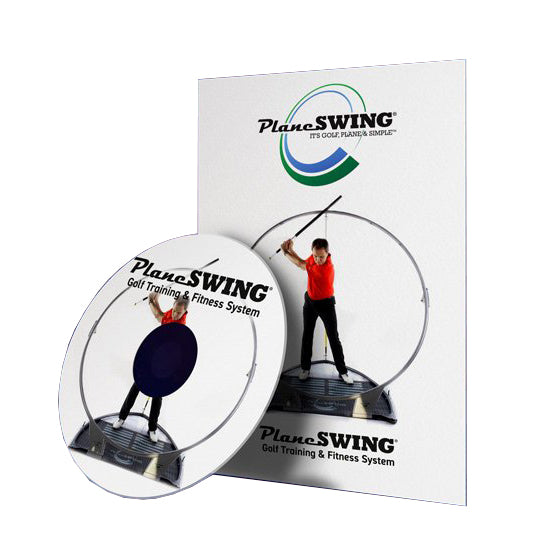 Instructional Video
This 45 minute video is split into 15 easy to digest sections and made available via a link. Plus the PlaneSWING Team is on hand to answer any questions you may have.
Assembly Video and Instructions
Assembly is simple and a once only job. We provide both written and video assembly instructions and are always available to help, either by phone or email, if needed.
Amazing training (5 stars)
Takes a little while to transfer to the real course but keep grooving the practice.
Awesomeness!! PlaneSwing is legit!!
PlaneSwing has taken my game to a whole new level!! I'm crushing the ball with ease!! Thank you so much, you saved my golf swing!!
So far so good
Assembly wasn't very difficult at all. The video really helped! Ive been using my planeswing for a few weeks now and immediately see increased stamina on the course. I don't get tired by the end of a round which is a huge benefit. Also want to call out how receptive Tony is to questions. Would recommend!
Loving it.
This has been a game changer for my swing. By simulating an on plane swing, it helps take the guess work out of positions. It gives me a great swing key to use on the course. Starting the swing on plane makes a huge difference. Just don't expect overnight success and stick with it.